16 mai 2011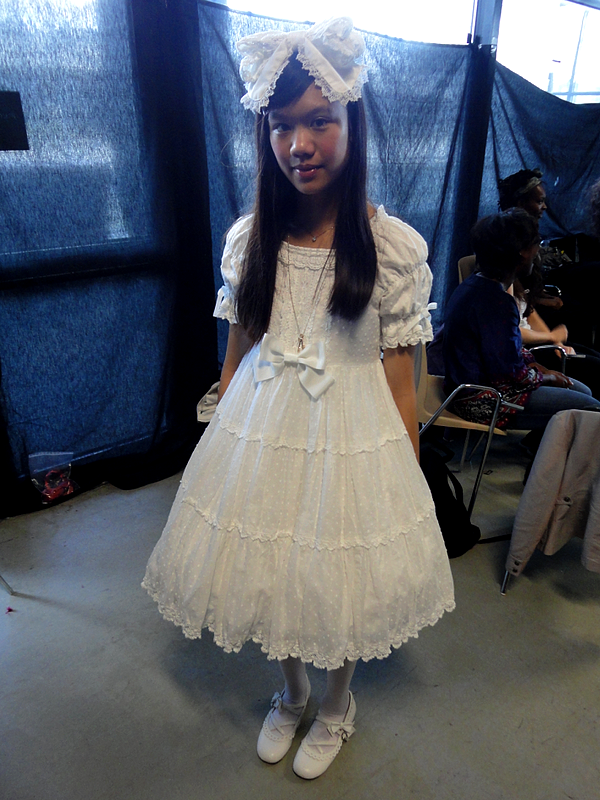 Samedi, c'était la deuxième édition du Salon Pop'Up où un défilé lolita avait lieu, organisé par les associations Rouge Dentelle et Rose Ruban et Le Chemin de Briques Roses dans le but de présenter les différents styles de lolita. J'ai participé au défilé (la première fois que je défilais, j'étais terrifiée haha!) et ai présenté le shiro lolita (shiro = blanc). Il y avait également beaucoup de lolitas avec moi:
On Saturday, it was the second edition of Salon Pop'Up where a lolita fashion show was organized by the associations Rouge Dentelle et Rose Ruban and Le Chemin de Briques Roses in order to present the different lolita substyles. I joined the fashion show as a model (my first time modeling I was frightened haha!) and presented shiro lolita (shiro = white). Also, many lolita were here with me:
- Shaistah as a Gothic Lolita
- Elinciel as a Sweet Lolita
- Marine as a Sweet OTT Lolita
- Selphie as a Hime Lolita
- Gabrielle as a Country Lolita
- Emanuelle as a Classic Lolita
- Julie as a Casual Lolita
- Sam (me) as a Shiro Lolita
- Hanako as a Kuro Lolita
- Lempicka as an EGL (Elegante Gothic Lolita)
- Kamihana Shi as en EGA (Elegante Gothic Aristocrate)
- and Diane as a Pirate Lolita
- also, I don't forget Maleen who was commenting the fashion show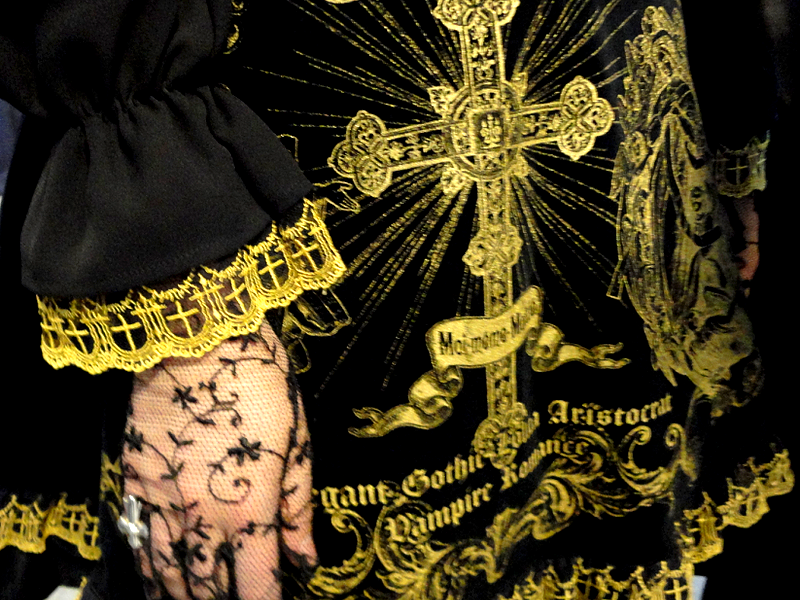 Lempicka in Divine Cross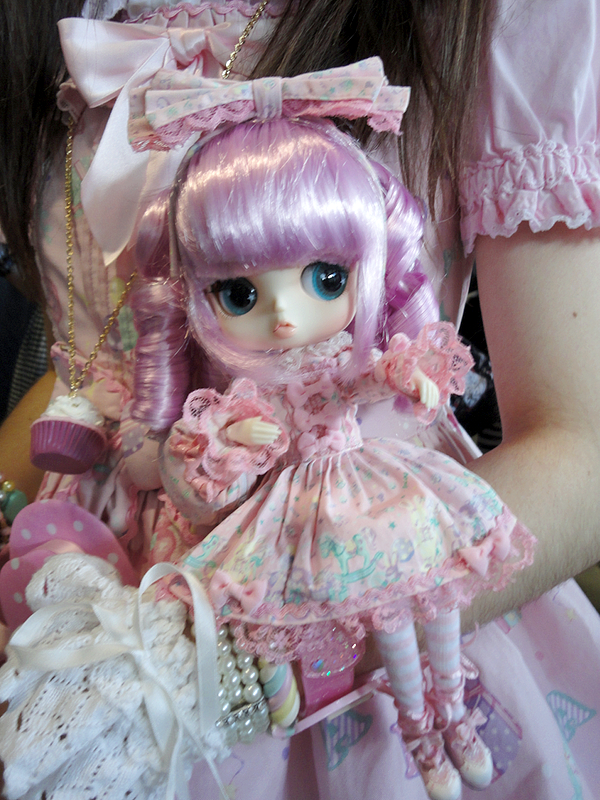 Marine's Pullip wearing Angelic Pretty's Toy Parade like her!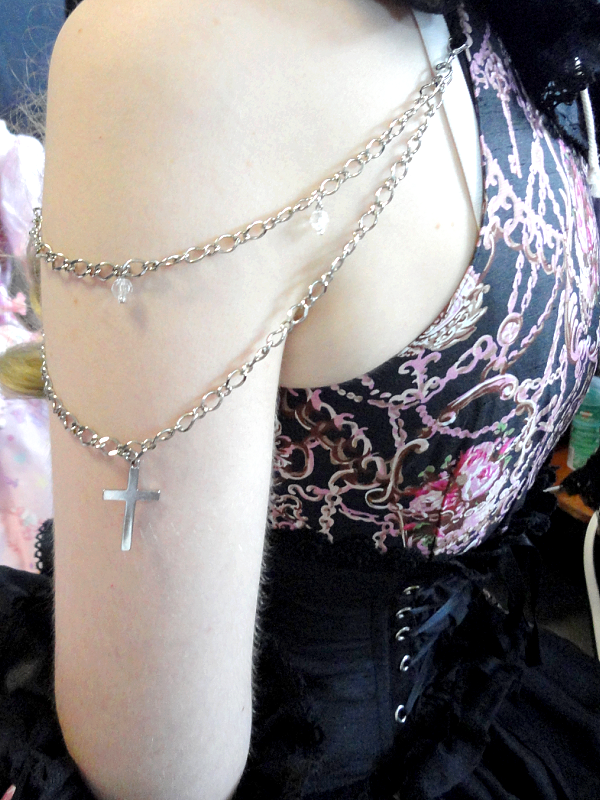 Diane wearing Alice and the Pirates' Chain Bouquet Print OP with the shoulder chain.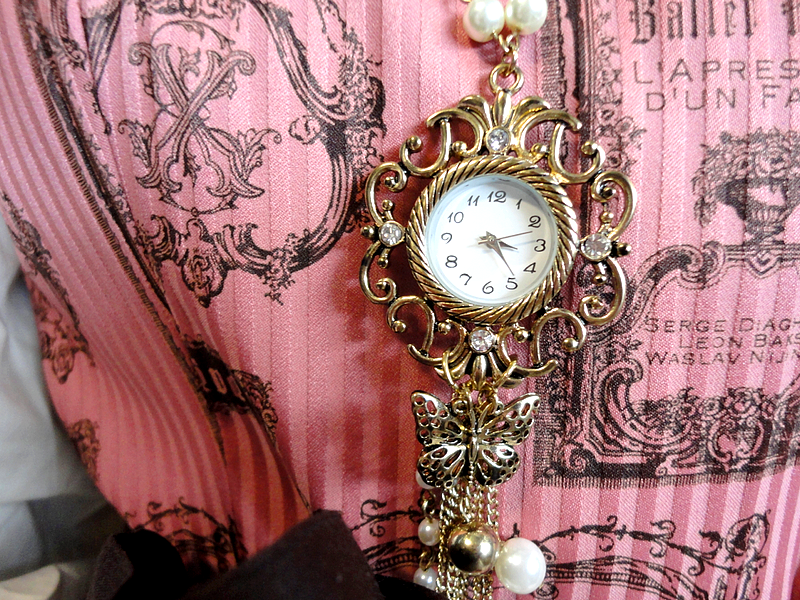 Emanuelle's watch/necklace.

Me and Lempicka. Nice opposite!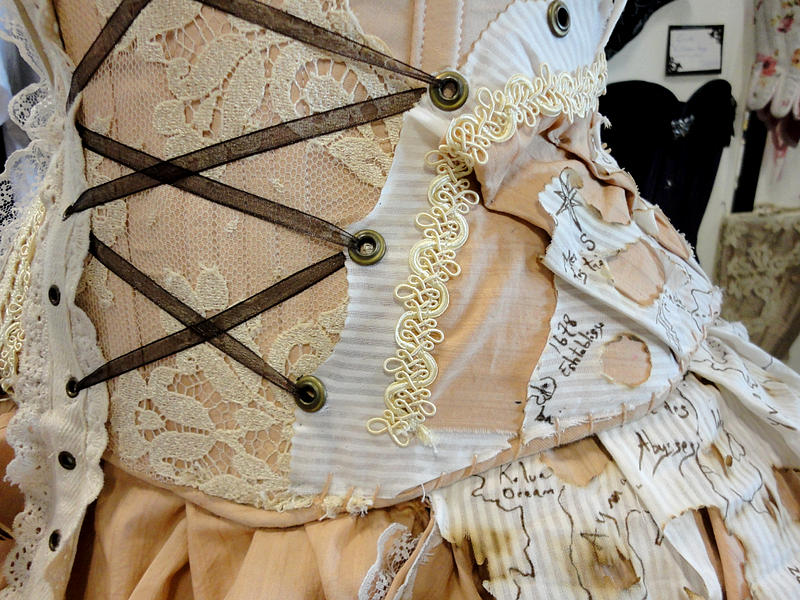 Detail shot from a Volute Corset.
En fait, c'était vraiment sympa et j'aimerais bien le refaire si possible haha ; ) Malheureusement, cette année, l'association (que je soutiens énormément alors faites un tour sur mes liens s'il vous plait!) n'avait pas de stand... : ( Dommage. Au passage, ma coordination n'était pas spéciale, j'ai uniquement porté cette tenue shiro lolita qui était sur mon blog. Mais il y a également quelques photos de moi sur scène, merci à Mediev.net!
Actually it was pretty fun and I would like to join another fashion show haha ; ) Unfortunately, this year, the association (I support it a lot so please take a lot at my links!) didn't had a stand... : ( Too bad. Also, nothing in my coordination was special, I only wore this shiro lolita outfit on my blog. But here are some pictures of me took on stage, thank you to Mediev.net!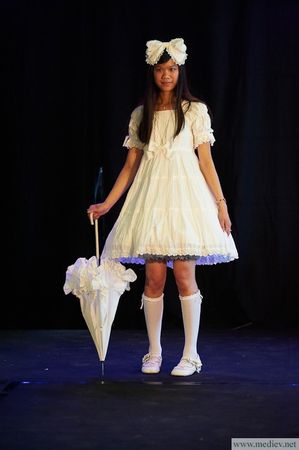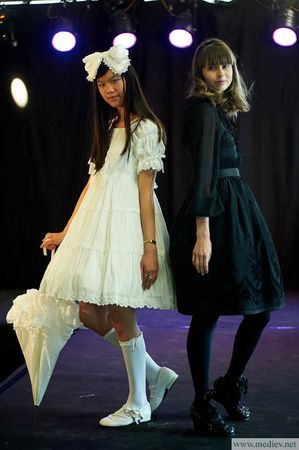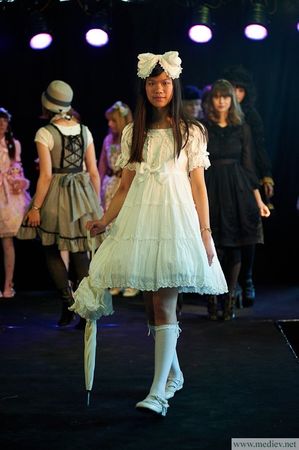 Headbow, dress, socks, bloomers: Baby The Stars Shine Bright
Parasol: Angelic Pretty
Shoes: Secret Shop