22.05.12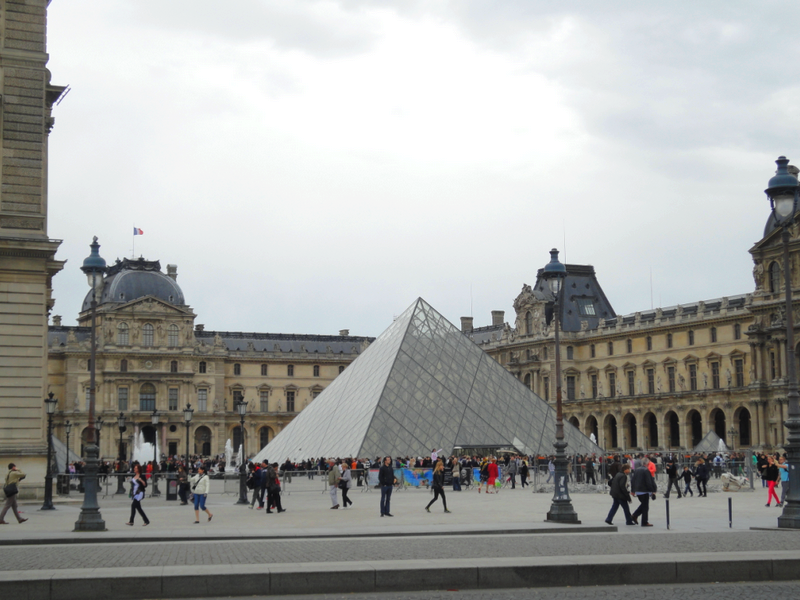 I spent the afternoon at the Louvre Musuem with my friends Ludovic and Tuonetar the other day, it was really nice to see them again! Plus, I didn't went to the Louvre for years, even if it's an overcrowded place, I would love to spend my days there.
J'ai passé l'après-midi au musée du Louvre avec mes amis Ludovic et Tuonetar l'autre jour, c'était vraiment sympa de les revoir! De plus, je ne suis pas allée au Louvre depuis des années, même si c'est un lieu très prisé des touristes, j'adorerais y passer mes journées.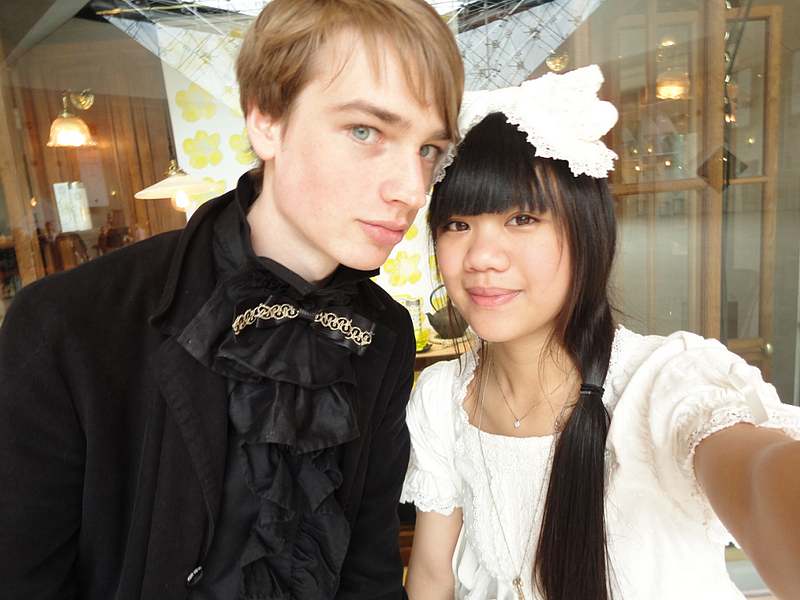 The elegant Ludovic and I waiting for Tuonetar.
L'élégant Ludovic et moi, en attendant Tuonetar.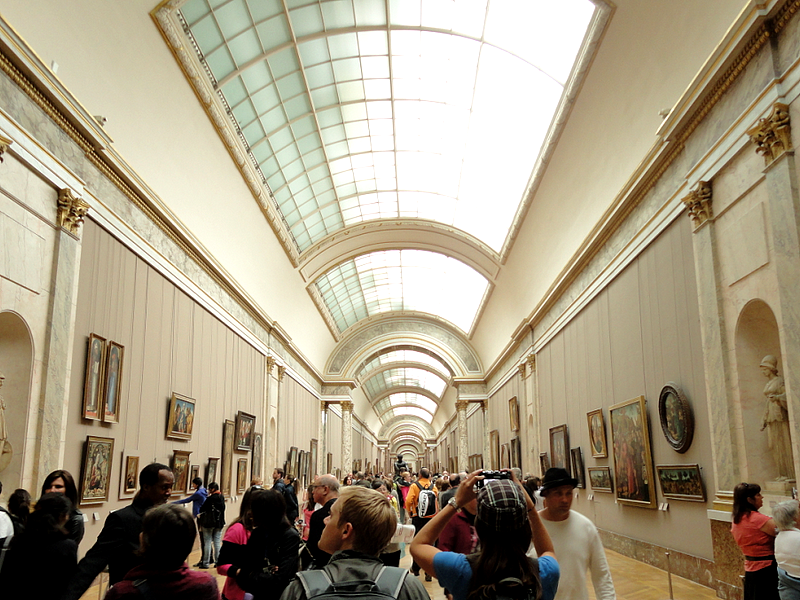 We were talking non-sense, like this corridor was our walk in closet haha!
On racontait n'importe quoi, du genre que cette allée était notre penderie haha!

The beautiful Tuonetar, wearing Moi-Même-Moitié. Such a big contrast between us: she's in full black and I'm in full white!
La magnifique Tuonetar habillée en Moi-Même-Moitié. Quel contraste, elle tout en noir et moi tout en blanc!

Ludovic and Tuonetar are matching and are both super elegant! *fangirling*
By the way, Ludovic is wearing an Alice and the Pirates blouse and Moi-Même-Moitié pants.
Ludovic et Tuonetar, assortis et tous les deux super élégants! *fangirling*
Au passage, Ludovic porte une chemise Alice and the Pirates et un pantalon Moi-Même-Moitié.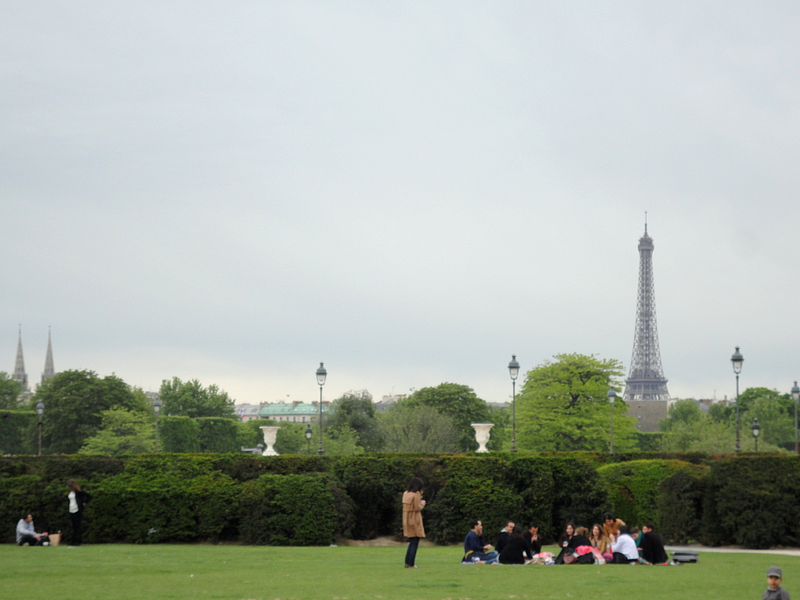 Then, we went in the gardens and we can see the Eiffel Tower from there. For sure, I love how magical Paris is, I feel like in another world... I wish I could go there more often.
Ensuite, nous sommes allés dans les Jardins du Louvre et de là, on peut apercevoir la Tour Eiffel. J'adore Paris et son ambiance magique, j'ai l'impression d'être dans un autre monde. J'aimerais tellement y aller plus souvent.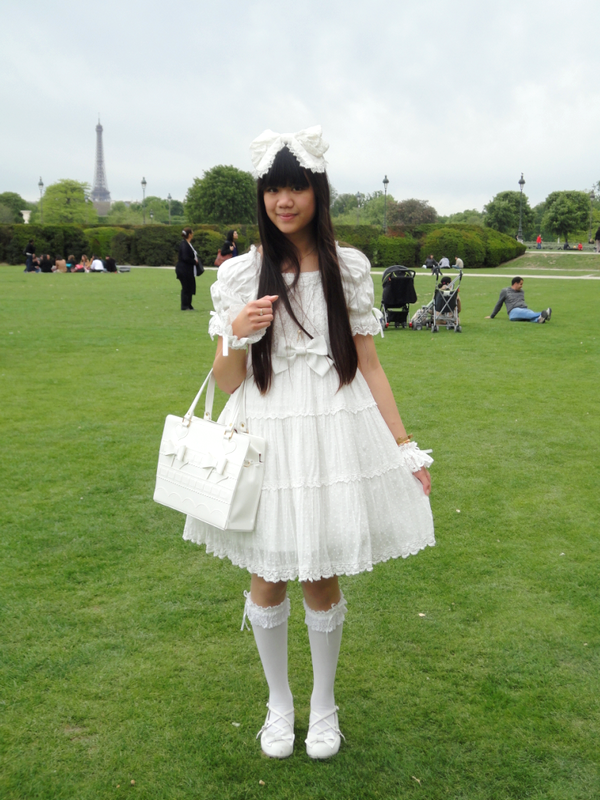 To finish, my outfit of the day. That's simple, I'm wearing Baby The Stars Shine Bright from head to toes, even my undergarments!
Et pour finir, ma tenue du jour. C'est simple, je suis habillée en Baby The Stars Shine Bright de la tête au pied, en passant par les sous-vêtements!
heart lace headbow // dessert one-piece // puffy pannier // cotton lace bloomers // torchon lace wristcuffs // double ribbon bag // wide lace high socks // double cross shoes
PS : Don't forget to join my giveaway with Ayanature, it's right here!
PS : N'oubliez pas de participer au concours que j'organise en partenariat avec Ayanature et c'est juste ici!