12 novembre 2012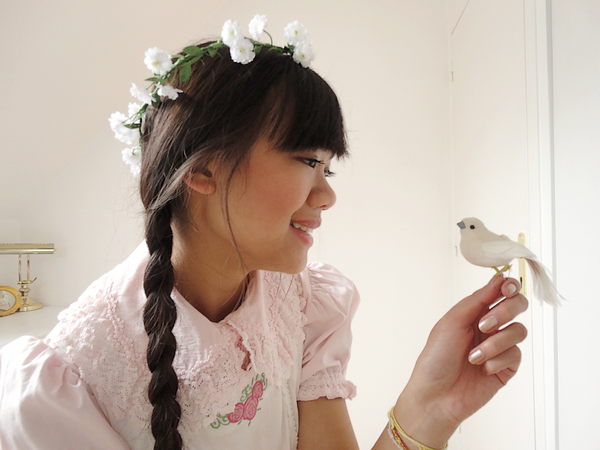 Bonjour à tous,
Si vous ne savez pas encore, j'ai quitté Canalblog et je suis désormais sur Blogspot. Voici mon nouveau blog:
http://fancy-melody.blogspot.fr
Merci de changer les liens dans vos blogrolls, favoris, etc.
J'ai également un nouveau Bloglovin' et vous pouvez suivre tous mes nouveaux posts ici:
http://www.bloglovin.com/blog/4093830/fancy-melody
Je vous retrouve là-bas!
Des bisous,
Samantha
♥ ♥ ♥
Hello everyone,
If you don't know yet, I left Canalblog and I am now on Blogspot. Here's my new blog:
http://fancy-melody.blogspot.fr
So please change yours links on your blogroll, favorites, etc.
I also have a new Bloglovin and you can follow all my new posts here:
http://www.bloglovin.com/blog/4093830/fancy-melody
I'll see you there!
With love,
Samantha
04 octobre 2012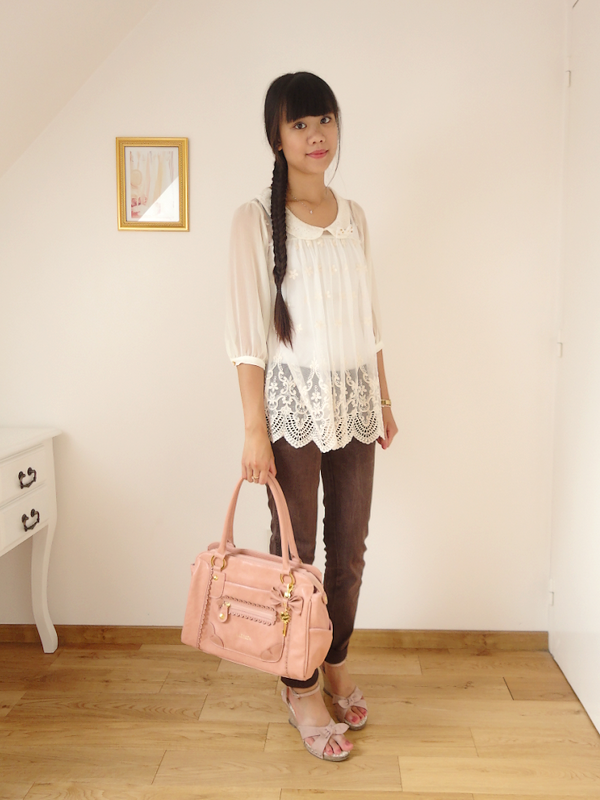 While I was in the USA, my boyfriend went to Japan and brought me some cute stuff! I wanted clothes from Liz Lisa, a girly and cute gyaru brand. Gyaru in a is another japanese streetstyle (different from lolita fashion). I won't be able to describe it since I don't really know it, i'm sorry. But you can recognize a gyaru thanks to her massive dyed curly hair and special make-up (fake flashes, lens to make eyes look bigger, fake nails...). Once again, it's only a general description so I am sorry if I am wrong and your explanations are welcome. So... My boyfriend brought me this cute little top and this adorable bag ♥ It's exactly what I like, he starts to know me ; ) If I never go to Japan, I would love to clean out their stores!
Lorsque j'étais aux USA, mon copain est allé au Japon et m'a ramené de bien jolies choses. Je voulais des vêtements de chez Liz Lisa, une marque gyaru très mignonne et féminine. En quelques mots, le gyaru est un autre style vestimentaire japonais (différent du lolita). Je ne saurais vous le décrire car je ne le connais pas très bien, j'en suis désolée. Mais on reconnait en général une gyaru grâce à ses cheveux décolorés volumineux et bouclés et à son maquillage particulier (faux-cils, lentilles pour faire paraitre les yeux plus grands, faux-ongles...). Encore une fois, ce n'est qu'une généralité, j'excuse si je dis une éventuelle bêtise et vos rectifications sont les bienvenues. Donc... mon copain m'a ramené ce joli petit haut et ce sac trop mignon ♥ C'est exactement ce que j'aime, il commence à bien me connaître à force ; ) Si jamais je pars au Japon, je voudrais dévaliser leurs boutiques!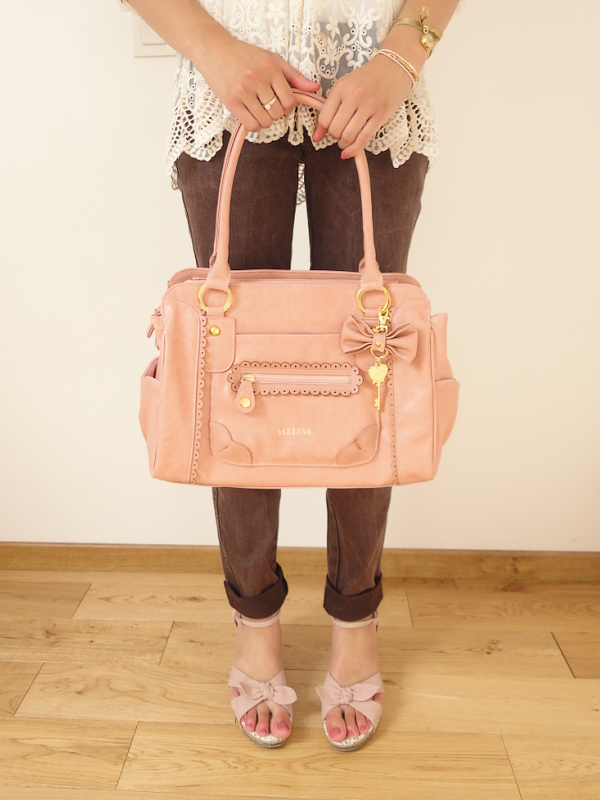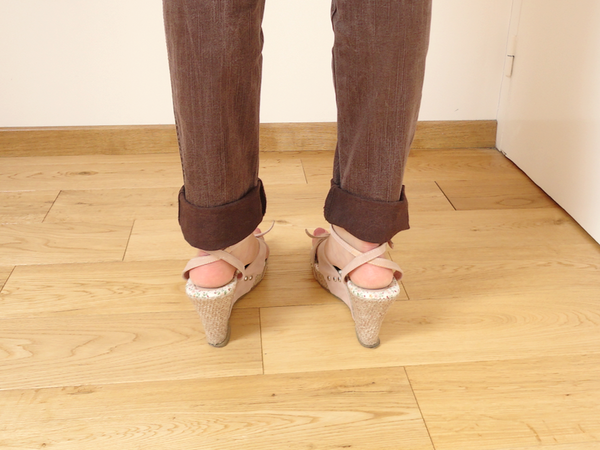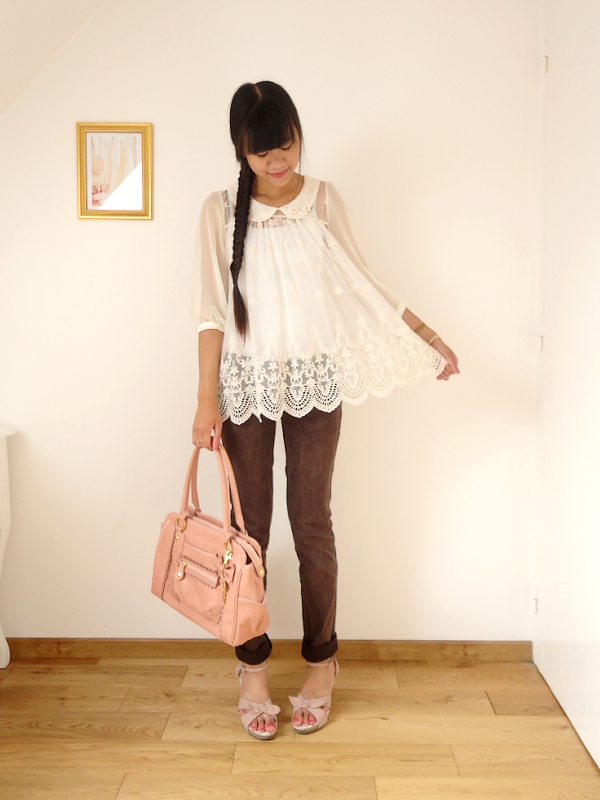 ♥ Liz Lisa top & bag ♥ Gemo pants ♥ La Halle aux Chaussures sandals ♥ Louis Pion ribbon watch ♥
26 septembre 2012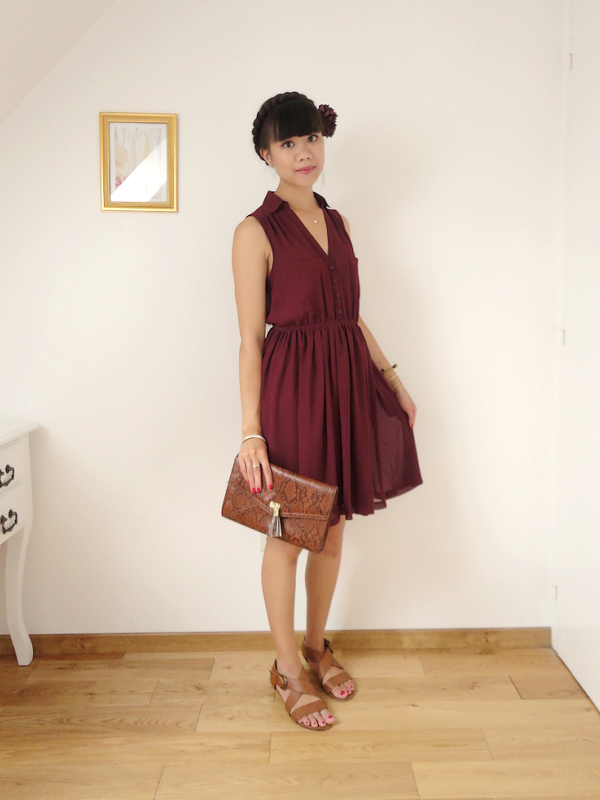 Half-way between summer and fall, here is an outfit I liked to wear this summer, outfit with fall colors. I bought this dress in the USA at Forever21 (once again), I choose a lot of fall colors even if it stays a summer dress. I absolutely need a new wardrobe for this season because I feel like I've done all the possible coordinations with my clothes (and I get bored of them when I don't know how to wear them in a different way)! I still hope I could get some stuff from my autumn wishlist! By the way, did you noticed I maked-up? Just to change my face, I'm not really good at this but I think it's fine!
A mi-chemin entre l'été et l'automne, je vous présente une tenue que j'ai adoré porté cet été avec des couleurs très automnales. Cette robe a été achetée chez Forever21 aux Etats-Unis (encore une fois), j'y ai choisi beaucoup de couleurs pour l'automne bien que ça reste un vêtement d'été. Il faut absolument que je renouvelle ma garde-robe pour cette saison car j'ai l'impression d'avoir épuisé toutes les combinaisons possibles avec mes vêtements (et c'est comme ça que je m'en lasse, quand je ne sais plus comment coordonner)! J'espère quand même que je parviendrais à avoir quelques jolies choses repérées sur ma wishlist d'automne! Au fait, avez-vous remarqué que je me suis maquillée sur les photos? Pour changer un peu, je suis loin d'avoir le coup de main mais je pense que c'est un bon début!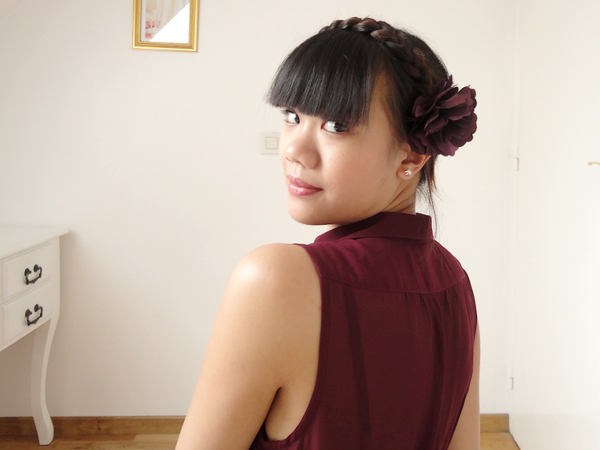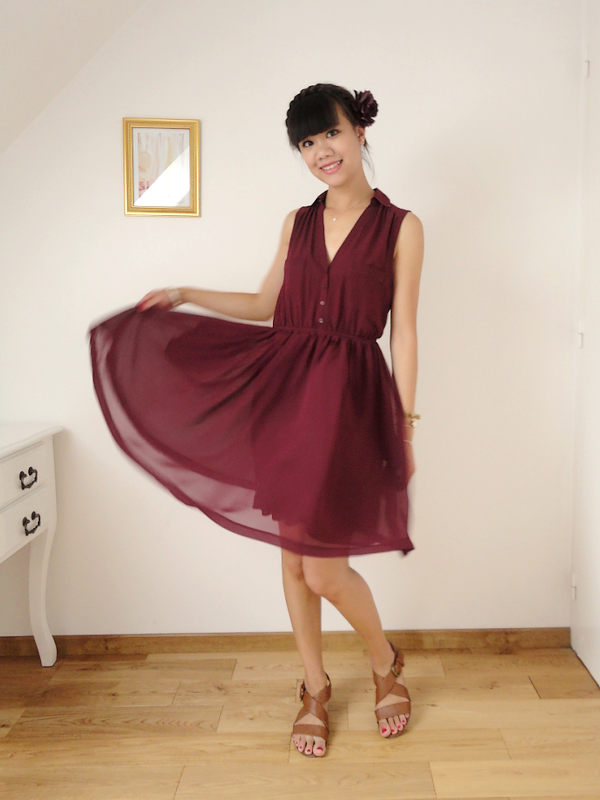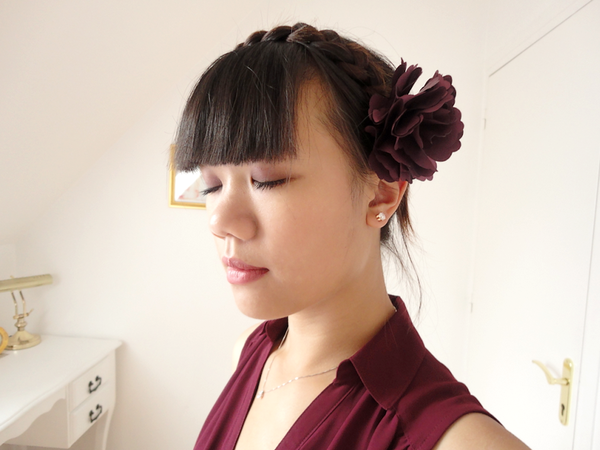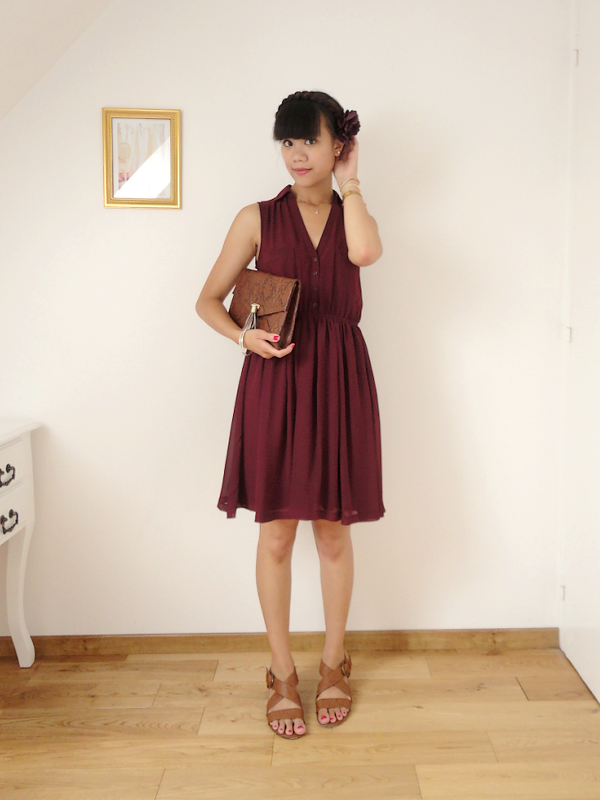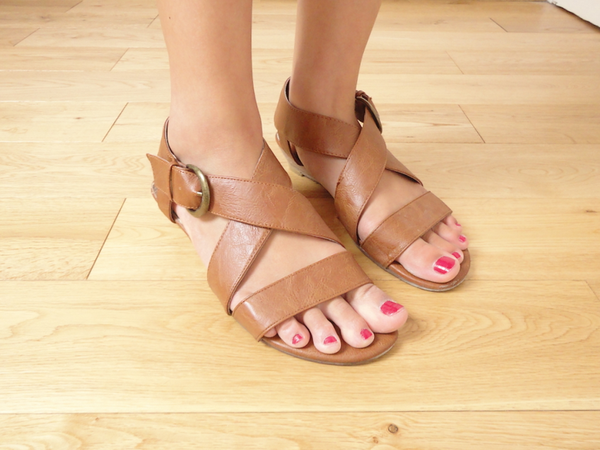 ♥ I am flower hairpin ♥ Forever21 dress ♥ H&M clutch ♥ Gemo sandals ♥ Chanel "Suspicious" nailpolish ♥